---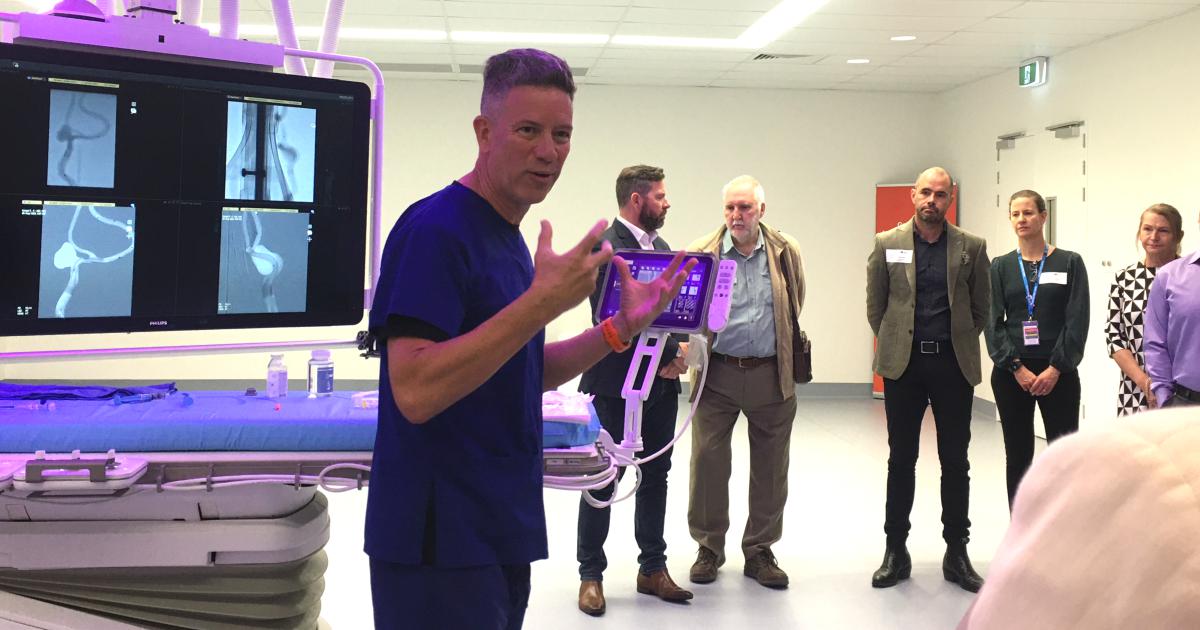 Our Gold Coast Emerging Biomedical Forum lays the foundations for 10-year biomed action plan
Around 30 of the Gold Coast's top biomed and medtech minds come together last Friday to help RDA Gold Coast build a roadmap to shape and grow our biomedical industry over the next 10 years.
Fittingly, the event was held at the NeuTex Image-guided Therapy Surgical and Robotics Training Centre at Southport. NeuTex co-founder Dr Hal Rice kicked off proceedings with a tour of the new state-of-the-art facility, which enables specialist doctors from across the Asia-Pacific to be trained in artificial intelligence and robotics, to remotely treat cardiovascular disease, stroke, cancer and spinal conditions.
RDA Gold Coast partnered with the Queensland Department of State Development, Infrastructure, Local Government and Planning, City of Gold Coast and the Gold Coast Health and Knowledge Precinct for the event, which explored emerging opportunities, barriers to future growth and possible solutions for our booming Gold Coast biomed sector. Andrew Bowskill from MTPConnect, the Industry Growth Centre for Medtech & Pharma, laid out the national context, followed by Dr Chris Davis, GM of Griffith University's Institute for Glycomics, who set the scene for the Gold Coast. Attendees then broke into groups to delve into a specifics, including workforce issues, land and infrastructure, partnerships and government policy.
The on-the-ground intelligence gathered will be used to develop a 10-year action plan to fully capitalise on our unique strengths, including our institutions, infrastructure and intellectual capital. A Gold Coast Biomedical Industry Capability Guide is also planned to help promote the sector internationally.
The event was facilitated by Dan Barr from the Better Cities Group, and supported by the Gold Coast Regional Jobs Committee.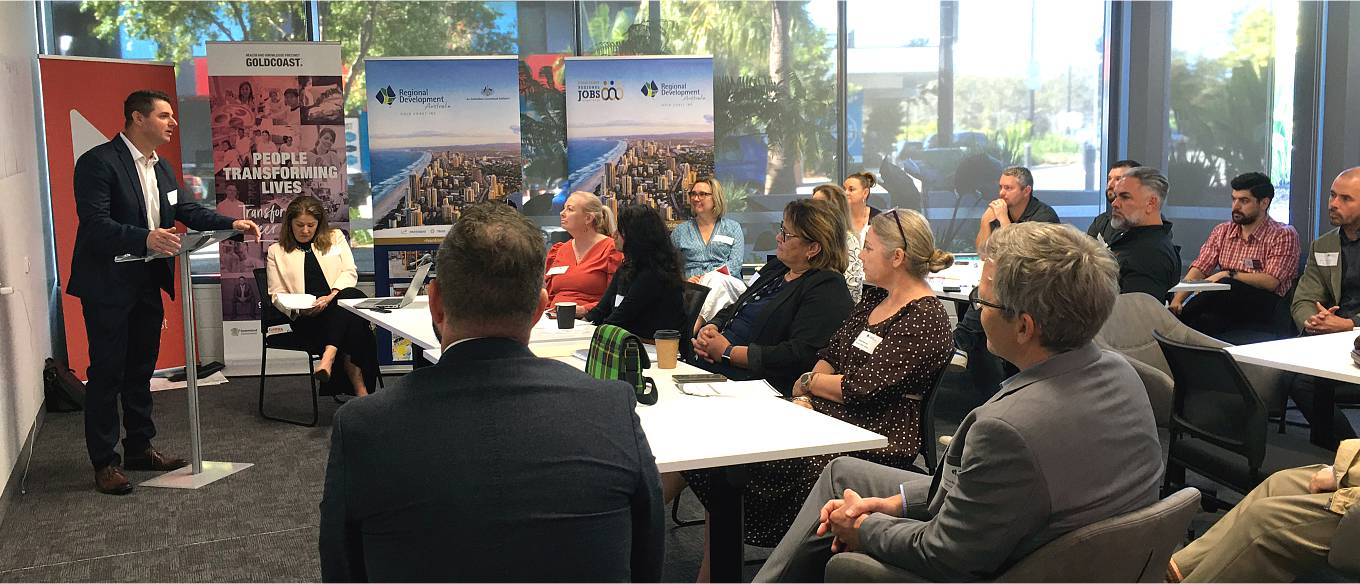 ---